Extraordinarily pretty girl, and I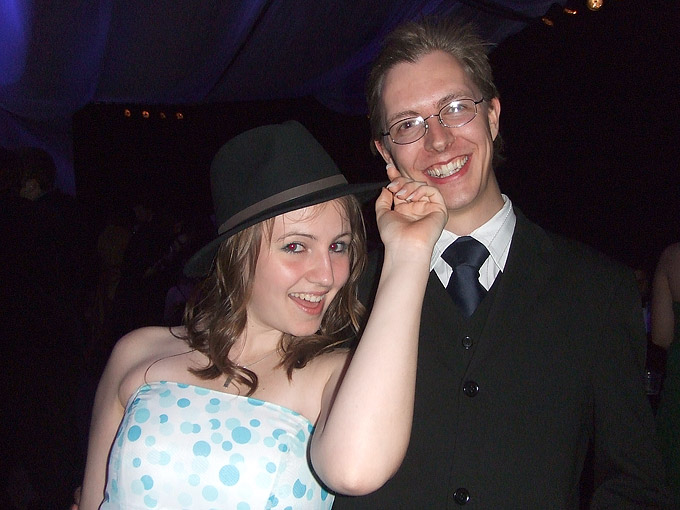 In the chill-out room. The hat seems to have been a big success, at least the ladies seem to like it anyway. Did I get the number or even the name of this extremely pretty, fun (and thankfully not drunk) lady? No. Am I a bloody moron that needs to think quicker on my feet? Yes.
Photo by Ben Walker, tweaked in Photoshop by myself.
Media Information
Tagged with:

Parent entry:

Posted:

Thu, 7th Jun 2007 at 20:06 UTC