Random ladies who seemed to like my hat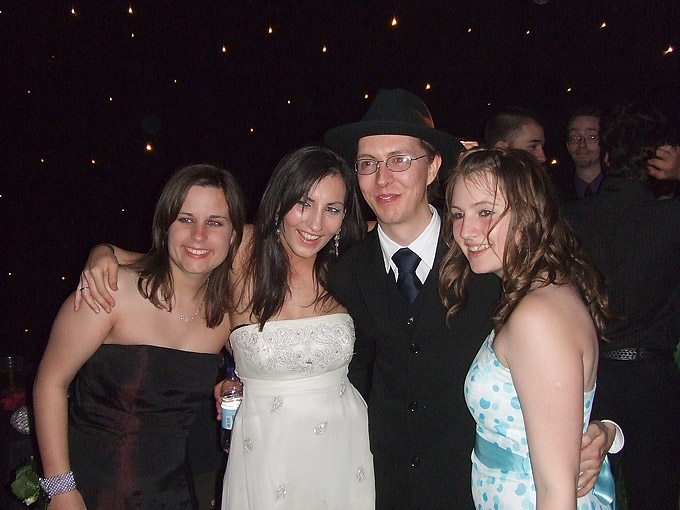 In the chill-out room, the two girls on the left were extremely drunk (but fun), and I was taken aback by the wanting of my hat. Anyway, the hat was given out and we had a little laugh. Did I get number or names? No. Am I a bloody moron that needs to think quicker? Yes.
Photo by Ben Walker, tweaked in Photoshop by myself.
Media Information
Tagged with:

Parent entry:

Posted:

Thu, 7th Jun 2007 at 20:06 UTC