Two strangers, chilling out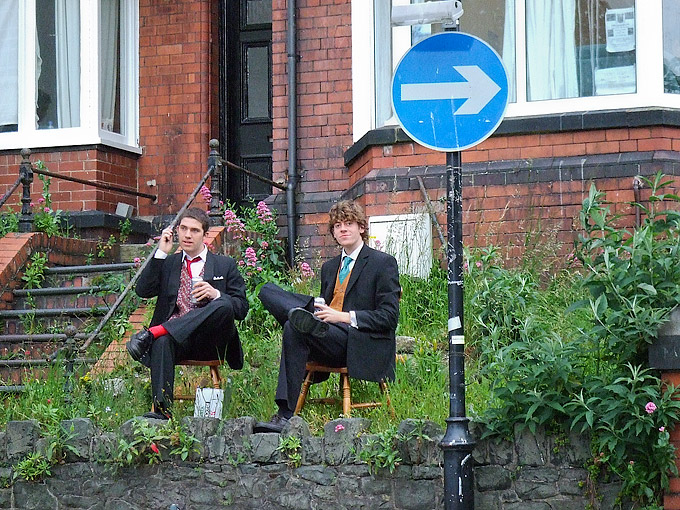 I thought these two made a great shot. it's slightly odd seeing smartly dressed people on wooden chairs by a one-way sign, in what could be described as a bit of an overgrown poor excuse of a garden.
Guy on the right saw me taking this, and raised the beer in acknowledgement right after.
Media Information
Tagged with:

Parent entry:

Posted:

Thu, 7th Jun 2007 at 20:06 UTC