Hair today, gone tomorrow? *groan*
OK - it's hammer time decision time! It has now been one year and nine months sine my hair received a proper cut. It feels neglected, and I've been fine with that, but I figure now is the time for impartial constructive feedback. Do I get it cut, or do I keep it long? If I get it cut, what ought it look like? For your consideration:
Me, with short hair, back in the day: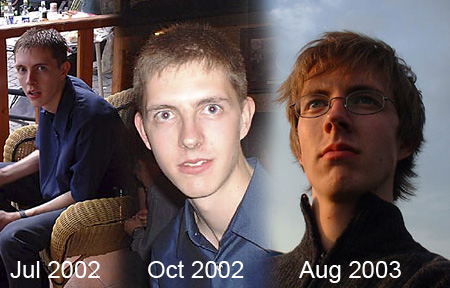 Me, with long hair, now(ish):
Be honest people!
Entry Information
Posted:

Wed, 11th May 2005 at 11:05 UTC

Filed under:

Tags:

no tags defined for this entry